More than 40 years ago, the first M-badged production vehicles from BMW Motorsport gave drivers around the world reason to rejoice. Achieving new levels of racing-bred engineering, the M Series established new benchmarks for performance, handling, and sheer driving pleasure. The M Series continues to set the standard today as one of the world's most exhilarating production vehicles to both own and drive.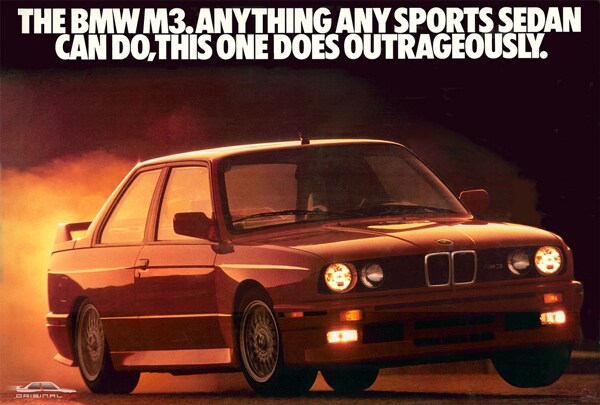 Poster for 1986 BMW M3. Photo Credit: Motoyen on Flickr
BMW Motorsport was established in 1972 as the brand's racing arm. It originally employed just 35 people.
read more