With the release of the amazing new 2018 BMW 7 Series, to say that the bar has been raised is an understatement. Delivering exactly what you have grown to expect from BMW's high-quality design team, but going well beyond, this new BMW sedan treats drivers and passengers to an automotive experience that is unmatched. Before you visit our BMW dealership near Ft. Myers, read all about the 2018 7 Series below.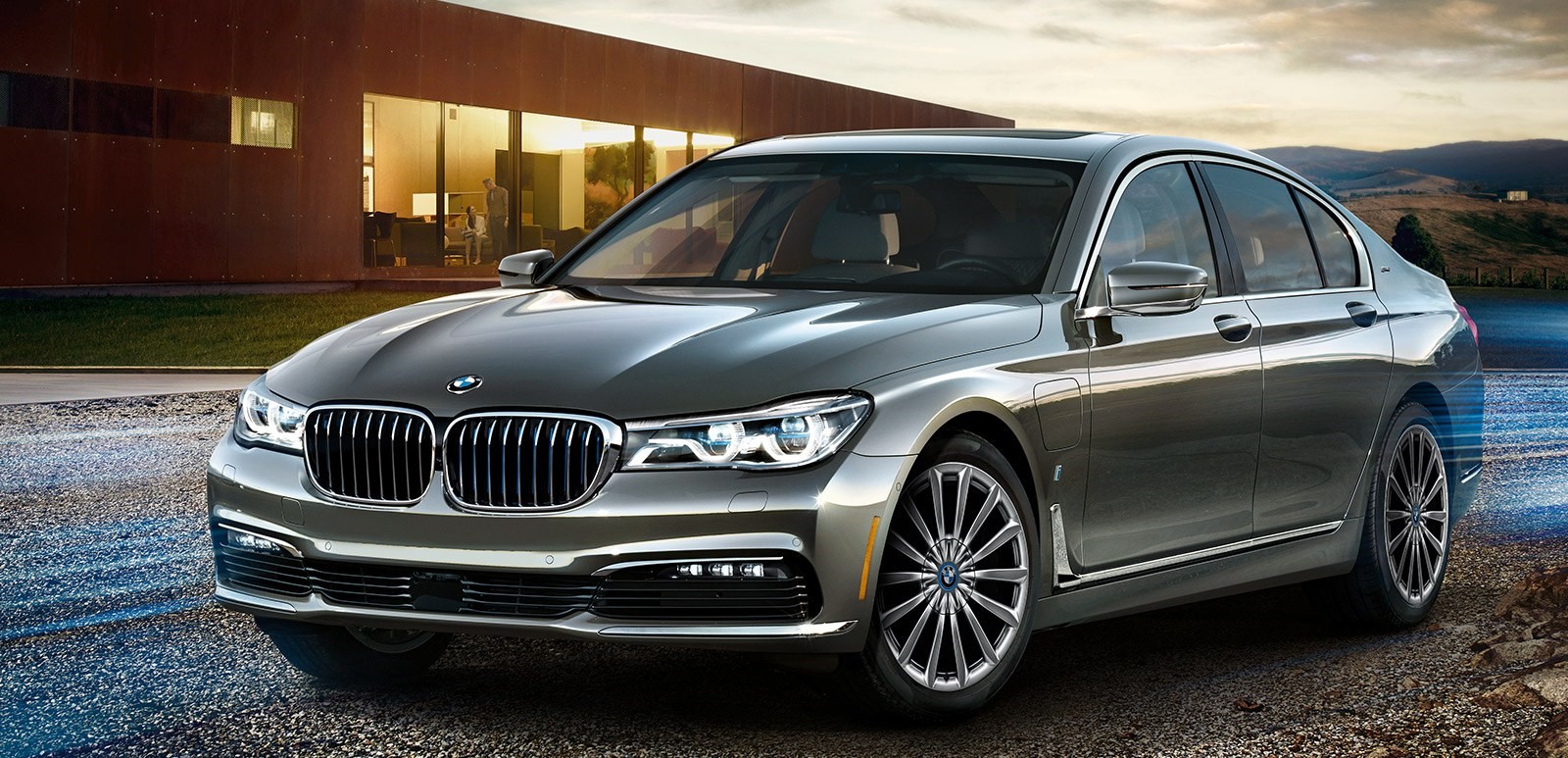 Always Living the Luxurious Life
Enjoy the comfort and sophistication of BMW's flagship sedan as it takes you around Fort Myers in style. Its features include:
An interior setup that offers 14-way power-adjustable leather seats with heating elements, wood paneling all around, Dakota Leather upholstery, fold-down rear seats, floor mats, and a brushed aluminum center console. It's obvious that the cabin is designed for maximum comfort.
A removable 7-inch touchpad controller combined with BMW's iDrive 6.0 infotainment system, allowing complete control over the sedan's climate and entertainment options. A 16-speaker Bowers & Wilkins Diamond Surround Sound System also pumps out the jams through 1400 watts of subwoofer superiority.
The first-ever Gesture Control system that reads up to five different gestures to control communication features, music selections, audio volume, and more.
The Panoramic Sky Lounge LED roof to give you the opportunity to choose from six relaxing LED light settings.
Rear Executive Lounge Seating option with ample leg room, foot rests, seat massagers, a Wireless Charge pocket, and a 10-inch screen.
Remote Control Parking with a Display Key, which gives the 7 Series a mind of its own (at least when it comes to parking itself). Even Bond would be jealous of this nifty AI valet.
This is the type of luxury that you deserve. The 2018 BMW 7 Series is never ostentatious but rather a sleek, stylish, and cool sedan that shows the world that you have swagger.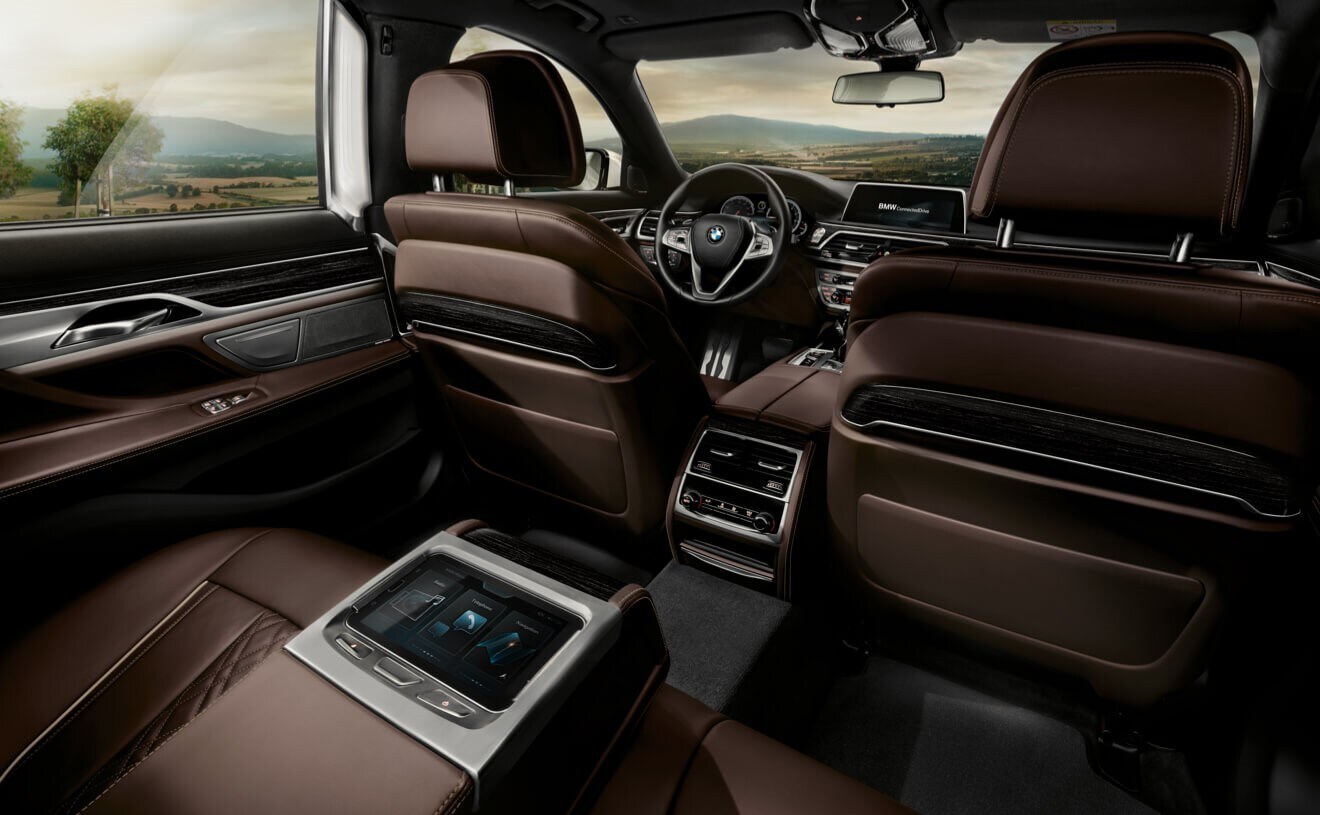 Perfect Performance
Let's get serious: There is no reason to get a fancy car that can't deliver a fun, invigorating drive. With the new 7 Series and each of its four trims, its heart and soul live right underneath the hood.
The 740i has an innovative 3.0-liter inline 6-cylinder engine with Valvetronic technology. This provides 320 horsepower and turned in a remarkable 0-to-60 time of 5.1 seconds.
The 750i has a 4.4 liter V-8 that has been redesigned to be more efficient than any 7 Series before it. This 445-hp engine churns out 480 lb.-ft. of torque and can get the BMW from 0 to 60 mph in a staggering 4.3 seconds.
The 740e is a newer model focused on producing excellent fuel efficiency. While still offering the zip of the 740i's engine, this hybrid has a 2.0L TwinPower inline-4 gas engine that works with an electric motor and lithium-ion battery pack to return an EPA-rated 64 mpg. You can even plug in to charge the battery when you want with a regular cable.
The M760i is also a newer model focused on delivering its promise of exquisite performance. It has a TwinPower 12-cylinder V12 that BMW proudly boasts as its most powerful engine ever. Hitting 60 mph in 3.6 seconds, this engine blasts off with 601 horsepower and 590 pounds per feet of torque. That will get the heart pumping and the soul soaring.
Adding to BMW's distinguished safety record, the 7 Series can also be ordered with the Driving Assistance package. This offers forward-collision detection with automatic braking, blind-spot detection, and a head-up display (or HUD) that presents information right in line with the driver's eyesight.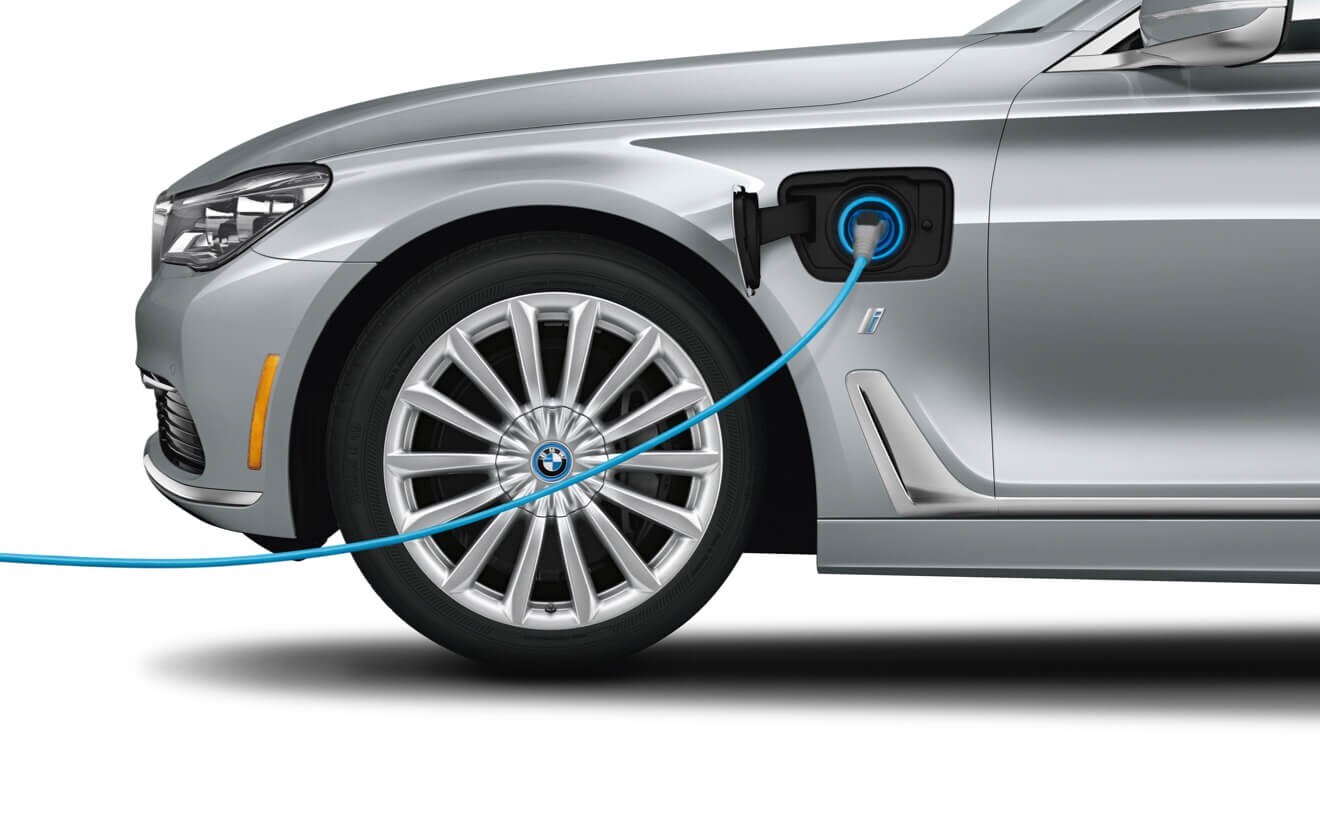 ​

Test Drive the 2018 BMW 7 Series in Naples, FL
The 2018 BMW 7 Series is celebrating 40 years of inspirational elegance. As a traditional symbol of class, the newest BMW comes with no sweeping changes from 2017's beloved model, but the small flourishes will certainly impress when you take it for a test drive. Simply put, this is progressive luxury at its absolute finest—and it can be all yours by visiting Germain BMW of Naples, FL!
Contact us at (239) 302-3837 or swing by our BMW dealership in Naples at 11286 Tamiami Trl N, and we'll treat you to a test drive in one of BMW's finest new sedans. In addition to the '18 BMW 7 Series, we also offer various lease offers and financing deals on many of our other new BMWs for sale, including 2017 models.
Sources & Photos:
https://www.bmwusa.com/vehicles/7series/sedan.html
https://www.cargurus.com/Cars/2018-BMW-7-Series-Overview-c26660