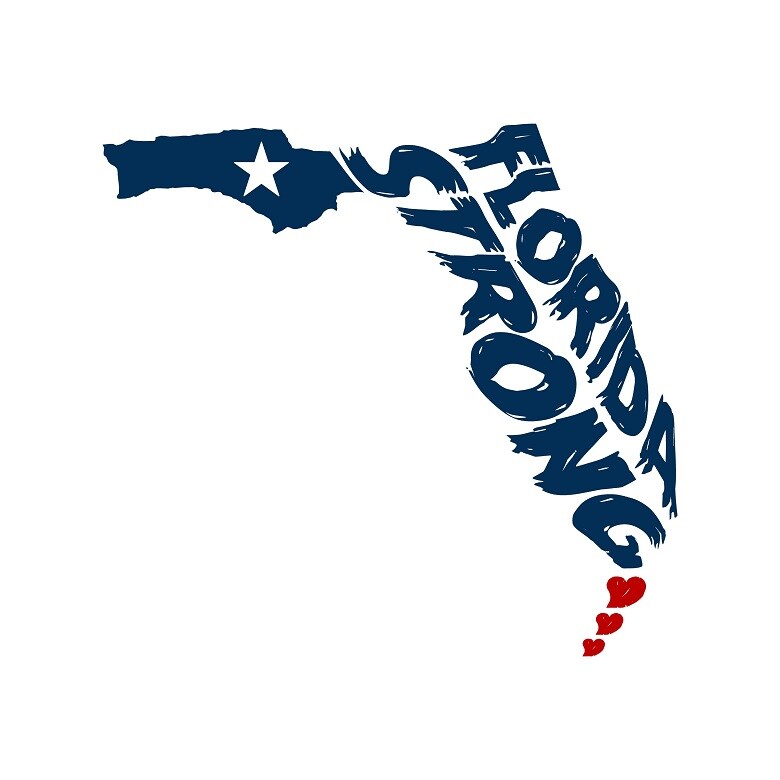 The 2017 Hurricane season has proven a devastating and costly one. Houston is still reeling from the massive flooding caused by Hurricane Harvey mere weeks ago, and now South Floridian families and many Caribbean Island communities are looking at a long road to rehabilitation from the devastation brought by Hurricane Irma.
But what can you do to help Florida victims? There are several worthwhile charitable organizations raising money and training volunteers to help in the disaster relief efforts. Join thousands of others as we rebuild the Naples and Fort Myers area. With your sweat, tears, and donations, we may even make South Florida better than ever.
The American Red Cross
The American Red Cross is one of the most well-known charities in the country, providing lifeguard, first aid, and CPR training courses from Naples to Houston and anywhere else help is needed. This charitable agency one of the first responding organizations to any natural disaster. This fast response puts the Red Cross at the forefront of the disaster relief efforts post-Irma. Those willing to make donations to Hurricane Irma relief may do so via the American Red Cross website, over the phone, or by certified mail. You can also volunteer to manage one of the many disaster shelters here in Naples, Ft. Myers, and Cape Coral.
The Salvation Army
The Salvation Army is a shield of protection to disaster victims. This charity provides shelter, food, emotional care, and other resources to those impacted by natural disasters, including the record-breaking Hurricane Irma. Along with relief efforts in Florida, the Salvation Army is also heading up disaster relief for the islands in the Caribbean desecrated by Irma's Cat-5 winds and flooding. The infamous red shield initiated an international fundraising effort for disaster relief here, and you can learn more about donating money, food, clothing, or shelter on their Hurricane Relief page.
Volunteer Florida
Volunteer Florida is the champion of donations and volunteer services in our Sunshine State. Right now, Volunteer Florida is urging everyone to become trained in disaster relief shelter management, as the current need for experienced volunteers and shelter managers is immense. Aside from volunteering, giving a donation is another way to get involved with this organization. Volunteer Florida sends donations directly to the state of Florida's official disaster relief fund. Visit www.volunteerflorida.org for more details.
South Florida Wildlife Center
Hurricane Irma wreaked havoc on many wildlife preserves—the Florida Keys was home to over 4,000 animal species before Irma—and now they need help. When a natural disaster such as Irma disturbs the delicate habitats of these wild creatures, the South Florida Wildlife Center is ready for action. This local organization rescues and treats animals and their habitats to ensure they continue to be native to Florida. Donations to the South Florida Wildlife Center helps rebuild natural habitats and rehabilitate wildlife, so consider opening your hearts and wallets.
The United Way of Miami-Dade
The United Way of Miami-Dade is a local Miami charity that is currently working with Hurricane Irma victims. After Hurricane Andrew devastated the area in 1992, the United Way of Miami-Dade put forth every available resource to help victims rebuild their lives. That's the goal for 2017. Your gift, even if small, would be very much appreciated, so donate to the United Way today.
Airbnb
Unfortunately, many Florida families are still without roofs over their heads. Hotels and motels are packed to the brim with evacuees, and some people haven't been able to leave federal shelters. In an effort to ease the congestion caused by Florida's mandatory evacuation, Airbnb is looking for volunteers to open their homes to dislodged hurricane victims in the Florida Panhandle and northern Florida. If you have a spare room, consider opening it up temporarily for a good cause.
Giving a donation to a non-profit organization that provides disaster relief to impacted Florida communities is a simple and impactful way to get involved in our local rebuilding efforts. We all need to come together. If you are able to, do what you can to assist your fellow Floridians in this trying time.
From all of us at Germain BMW of Naples, we hope you stay safe out there.
Sources & Photos:
https://www.redcross.org/donate/hurricane-irma-donations
http://www.salvationarmy.org/ihq/hurricanes2017
https://portal.unitedwaymiami.org/comm/SinglePageRegPledge.jsp?DA=6663454&SC=general#
http://www.southfloridawildlifecenter.org/how_you_can_help
https://www.volunteerflorida.org/irma/
http://myfwc.com/viewing/recreation/wmas/lead/florida-keys/wildlife/
https://www.airbnb.com/welcome/evacuees/hurricaneirmaevacuees