The BMW 6 series has always offered astounding power with an outstanding track record of luxury and high-performance driving at a reasonable price, and in 2018 it only gets better.
The new 2018 BMW 6 Series comes available in four trims, with the latest addition being a base Gran Turismo model. All models now feature BMW's exquisite cockpit, exceptional body styling with aerodynamically swept curves, elegant leather interior, and intelligent chassis design. The advanced BMW iDrive system with touchpad controller ensures convenient, reliable connectivity, and a Dynamic Digital Instrument Cluster allows the driver to monitor BMW performance information on a sleek display.
But what else is new with this 2018 BMW sedan?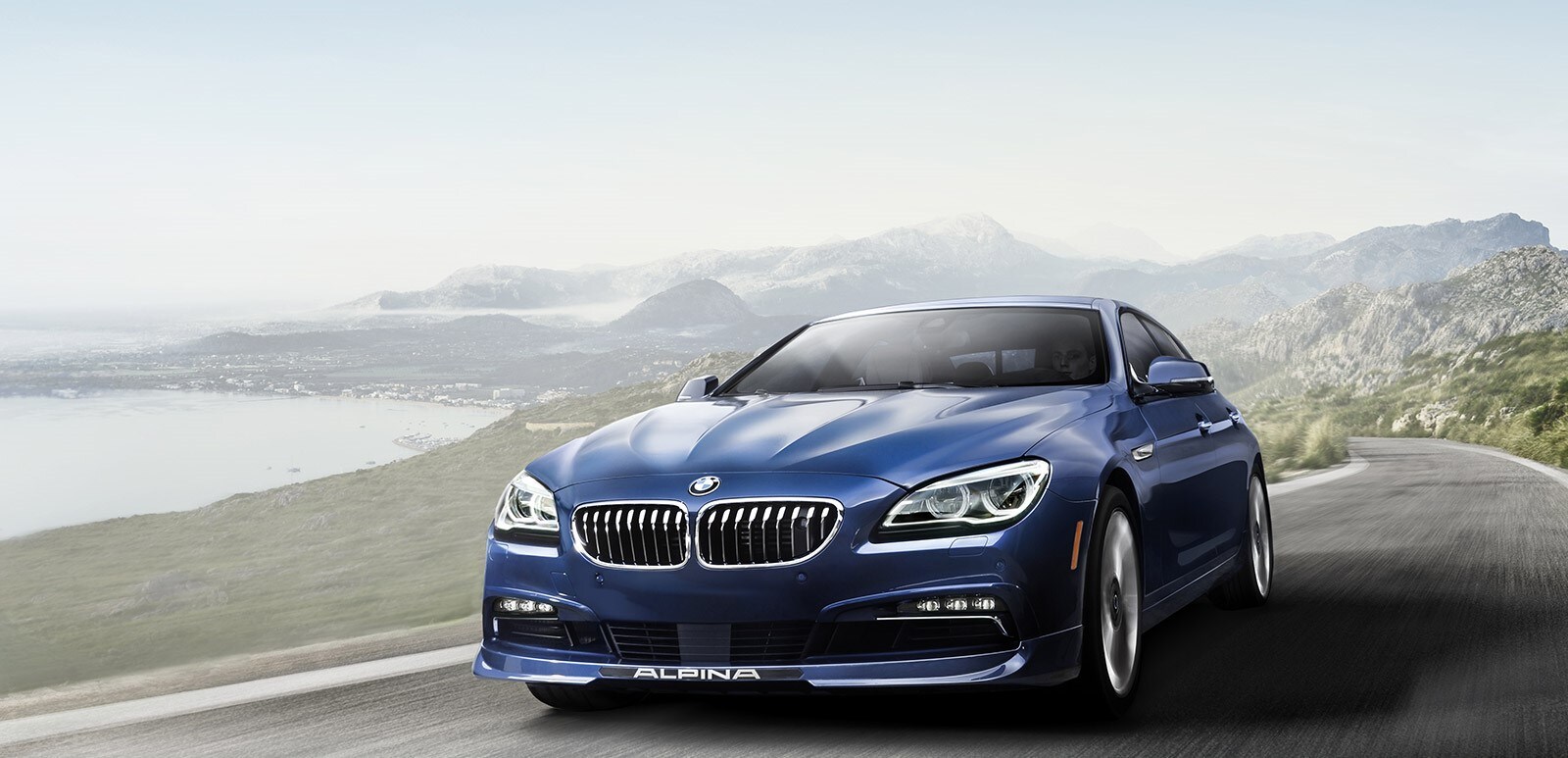 Photo: bmwusa.com
2018 BMW Gran Turismo - Power & Aerodynamics
The coupe-styled body of the all-new Gran Turismo is first up in the 2018 BMW 6 Series lineup.
BMW's goal was to provide "the perfect balance of luxury and performance," and the Gran Turismo doesn't disappoint. BMW has improved the aerodynamics from grille to spoiler with this head-turning coupe, which features the interior spaciousness of a sedan while also optimizing the available power from its 6-cylinder TwinPower Turbo Engine. BMW calls the 640i's 3.0L 6-cylinder engine "the heart of the six series," thanks to the following:
Twin power Turbo technology
VALVETRONIC fully variable valve timing
Double-VANOS variable camshaft control
335 hp delivering 332 lb.-ft. of torque
Advanced BMW Efficient Dynamics boosts engine output, adding 35 horsepower and increasing peak torque by 32 lb.-ft. That extra horsepower becomes quite apparent under the gas pedal, launching the Gran Turismo from 0-60 mph in a very impressive 5.1 seconds. Extra horsepower hasn't come at the expense of reduced gas mileage, either; Kelley Blue Book awarded the BMW 6 Series a #1 ranking for fuel efficiency.
Additional aerodynamic enhancements in the BMW 6 Series Gran Turismo include:
Active Kidney Grille
Air Curtains
Air Breathers
Active rear spoiler
Reduced curb weight using aluminum and high-strength steel construction
The BMW Gran Turismo makes quite an impression in the luxury performance class, but we're just getting started. The BMW 6 Series takes power and performance up to the next levels with the Gran Coupe and Convertible models (available 440-hp engine), and the ultimate ALPINA B6 trim (an astounding 600-hp power plant).
2018 BMW Gran Coupe
The 2018 6 Series Gran Coupe is a groundbreaker for BMW as the first 4-door coupe in its long and venerable history. Elegant leather rear seats enhance passenger luxury as you'd expect in a 4-door model, not to mention the inclusion of front-to-rear ambient lighting, built-in WiFi, and a standard wireless charging pocket for constant internet access.
The 4.4-liter BMW TwinPower Turbo V-8 engine is available for the 650i Gran Coupe as well as the 650i xDrive, providing 440 hp and 445 hp, respectively. That gets the Gran Coupe off the line and into highway speeds in just 4.5 seconds. And with BMW xDrive (intelligent all-wheel drive), hitting 60 mph only takes 4.3 seconds.


Photo: bmwusa.com
BMW 6 Series Convertible
The 6 Series Convertible has been designed specifically for the top-down driving experience we know our Fort Myers customers love. Nineteen seconds is all it takes to drop the top for exhilarating blue-sky driving, and you can even be going up to 25 mph to activate the top. The heated rear glass window even lowers independently so you can keep the breeze flowing with the top up under the Naples sunshine.
With the BMW Series 6 Convertible, you can catch the sun without the heat thanks to BMW SunReflective Technology, which uses an innovative special reflective pigment that keeps your steering wheel and Nappa Leather seats cool under direct sunlight. Science!
BMW ALPINA B6 Gran Coupe - "New Heights in Performance Luxury"
The 2018 BMW ALPINA Gran Coupe B6 truly stands in a class by itself with unrivaled power and performance, featuring:
xDrive - BMW's intelligent all-wheel-drive system for optimized all-weather traction.
Exclusive V8 - 600 hp and 590 lb-ft of torque with two turbochargers, variable valve control, and high precision injection rockets the ALPINA from 0-60 mph in an incredible 3.6 seconds, delivering top speeds up to an astonishing 199 mph.
Refined Stainless Steel Exhaust System - The mighty 600-hp V8 resonates with a deep tone. Driving Dynamics Control allows switching to SPORT mode for high-performance driving, enabling a robust roar under thrilling bursts of acceleration.
Switch-Tronic Control - The console-mounted Switch-Tronic Control is coupled with the 8-speed automatic transmission for a smooth ride at any speed. Switch-Tronic Control also has extra paddles on the exclusive ALPINA-tailored steering wheel, so you have convenient Sport and Manual mode switching right at your fingertips.


Photo: bmwusa.com
Enjoy the Cape Coral Sun in a New 6 Series
It's time to try out the new 2018 6 Series for yourself. Call our BMW sales team at (239) 302-3837 or head into our Naples BMW dealership at 11286 Tamiami Trl N to get behind the wheel of this exquisite new sedan or any of our other new BMW models or used cars for sale near Cape Coral. Serving drivers from Estero to Fort Myers, FL, Germain BMW is the local dealer to trust when it comes to luxury cars.
Sources & Photos:
https://www.kbb.com/bmw/6-series/2018/
https://www.bmwusa.com/vehicles/6series/granturismo.html
https://www.bmwusa.com/vehicles/6series/grancoupe.html
https://www.bmwusa.com/vehicles/6series/alpinab6.html